🇧🇷 Como comprar imóveis em Miami? - 🇺🇸How to purchase real estate in Miami?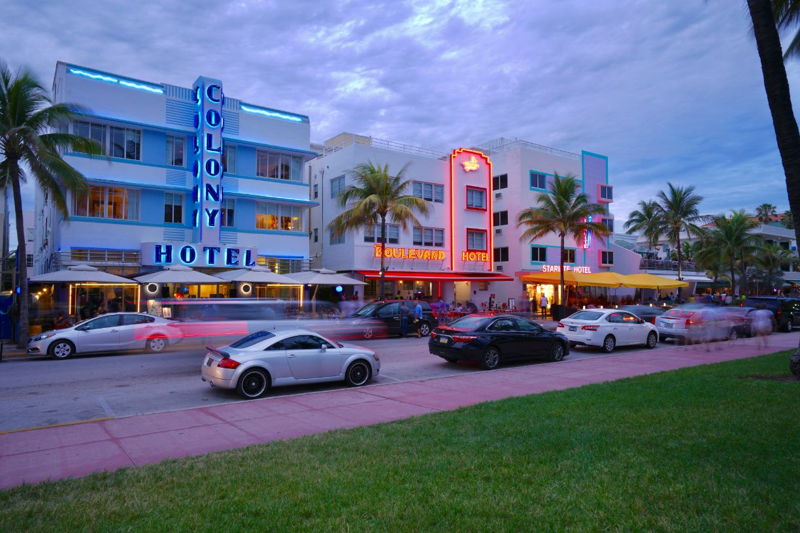 🇧🇷 Comprar imóveis em Miami pode ser um processo complexo, mas com o conhecimento e a preparação certos, também pode ser uma experiência bem-sucedida e gratificante. Aqui estão alguns passos a considerar ao comprar imóveis em Miami:
Obtenha pré-aprovação para uma hipoteca: antes de começar a procurar uma propriedade, é uma boa ideia obter uma pré-aprovação para uma hipoteca. Isso lhe dará uma ideia de quanto você pode gastar e também o tornará um comprador mais atraente para os vendedores.
Pesquise bairros e tipos de propriedade: Miami é uma cidade grande e diversificada, com muitos bairros e tipos de propriedades diferentes para escolher. Pesquise diferentes áreas para encontrar uma que atenda às suas necessidades e orçamento.
Encontre um agente imobiliário: Um bom agente imobiliário pode ajudá-lo a encontrar a propriedade certa e guiá-lo através do processo. Um agente que está familiarizado com o mercado imobiliário de Miami pode ser um recurso valioso.
Procure propriedades: Depois de ter uma ideia do que você está procurando, comece a procurar propriedades. Você pode pesquisar on-line, participar de open houses ou trabalhar com seu agente para encontrar propriedades em potencial.
Inspecione a propriedade: Antes de fazer uma oferta, você vai querer inspecionar a propriedade para se certificar de que não há grandes problemas. É uma boa ideia contratar um inspetor profissional para fazer isso.
Faça uma oferta: Depois de encontrar uma propriedade que você gosta, faça uma oferta. Esse processo pode envolver negociações e assinaturas de contratos.
Feche o negócio: Uma vez que o contrato é assinado, haverá um processo de fechamento que pode incluir a obtenção de uma hipoteca, a obtenção de seguro de título e o pagamento de quaisquer custos de fechamento.
É importante notar que as leis e regulamentos podem variar dependendo do estado e do município, portanto, é uma boa ideia se familiarizar com as leis, regulamentos e costumes locais para garantir um processo tranquilo.
---
🇺🇸 Purchasing real estate in Miami can be a complex process, but with the right knowledge and preparation, it can also be a successful and rewarding experience. Here are some steps to consider when buying real estate in Miami:
Get pre-approved for a mortgage: Before you start looking for a property, it's a good idea to get pre-approved for a mortgage. This will give you an idea of how much you can afford to spend, and also make you a more attractive buyer to sellers.
Research neighborhoods and property types: Miami is a large and diverse city with many different neighborhoods and property types to choose from. Research different areas to find one that suits your needs and budget.
Find a real estate agent: A good real estate agent can help you find the right property and guide you through the process. An agent who is familiar with Miami's real estate market can be a valuable resource.
Look for properties: Once you have an idea of what you're looking for, start looking for properties. You can search online, attend open houses, or work with your agent to find potential properties.
Inspect the property: Before making an offer, you'll want to inspect the property to make sure there are no major issues. It's a good idea to hire a professional inspector to do this.
Make an offer: Once you've found a property you like, make an offer. This process can involve negotiations and contract signings.
Close the deal: Once the contract is signed, there will be a closing process which can include getting a mortgage, getting title insurance, and paying any closing costs.
It's important to note that laws and regulations may vary depending on the state and municipality, therefore it's a good idea to familiarize yourself with the local laws, regulations, and customs to ensure a smooth process.